Aluminium Grandstands, Seats and Tables
Why BAB Aluminium seating?
Experience. Quality. Product. Range.
40 years of Australian-owned, manufactured and installed aluminium outdoor seating has positioned BAB as, arguably, Australia's pre-eminent supplier of commercial, custom aluminium seating for small and large spectator applications, schools, councils and indeed – for almost any seating location, requirement or environment.
Our industry and geographic reach is extensive. We have a customer base that extends across all states and territories of Australia and stretches the globe including clients in London, Singapore, Thailand, Papua New Guinea and New Zealand.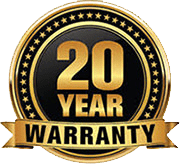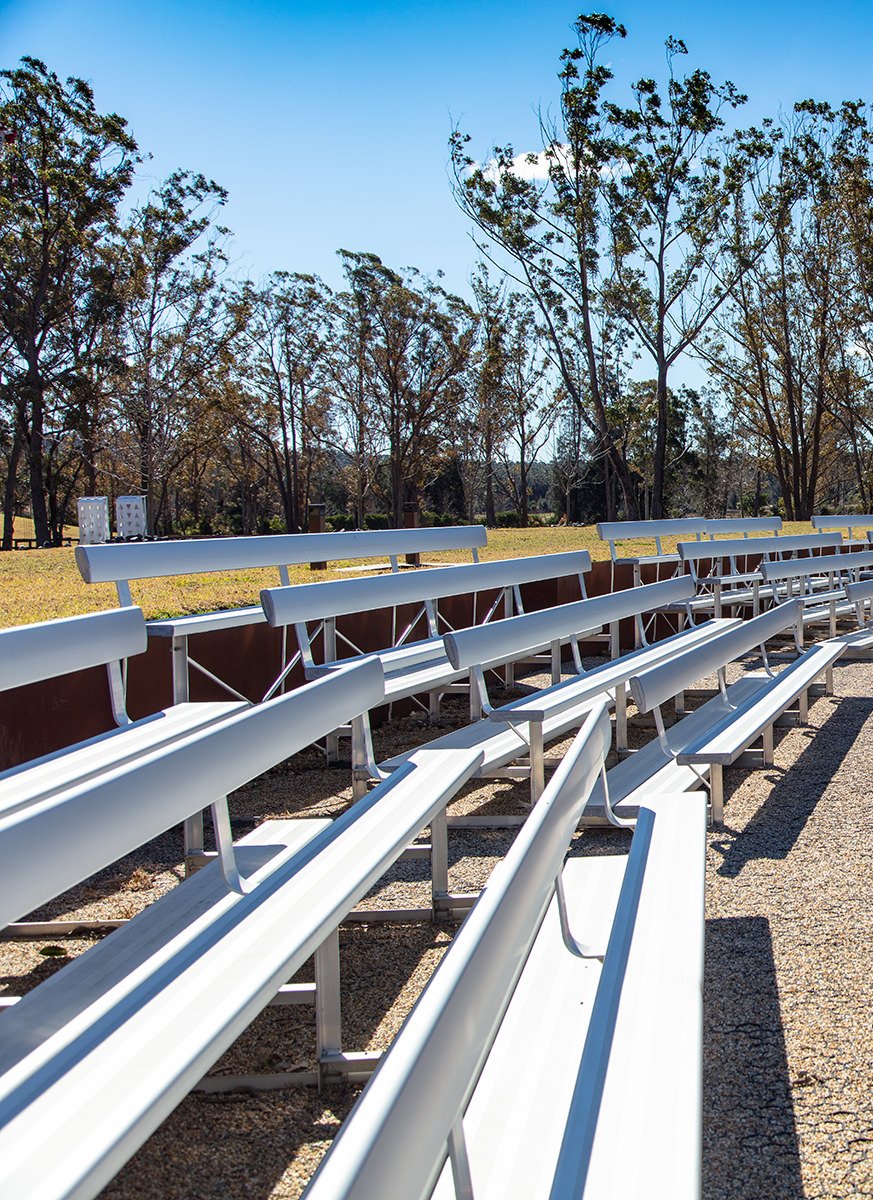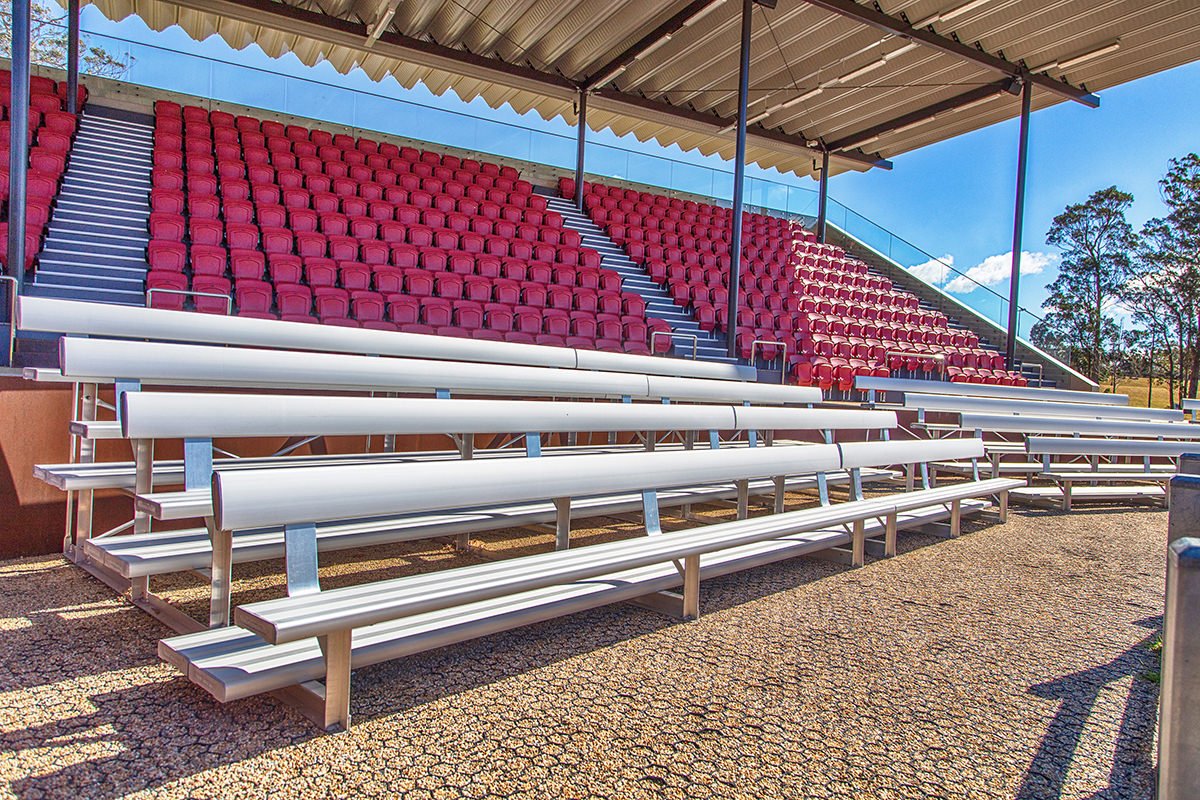 We don't use third parties and we manage every element of the manufacturing process. Our cutting-edge manufacturing equipment and processes allow us to create a superior product.
As important, we understand the environments our products will be subjected to and manufacture them to not only meet these demands, but ensure continue to look good and provide safe, secure and comfortable seating for the long term.
Establishing these high standards did not happen overnight. 40 years of precision manufacturing, client collaboration, project and indeed, product diversity – has given us an eye for problem solving and solution development few can match.
We are the industry leaders in the development and manufacture of a wide range of spectator and grandstand seating applications as well as seating for hard wearing, hard use segments such as schools and government locations.
Specification driven, our seating designs meet any and all required compliance and manufacturing specifications ensuring maximum safety and longevity.
Our product offering has also expanded with our industry growth. We specify and manufacture product from grandstand seating and aluminium benches, to individual and stackable chairs and fully integrated bench settings.
We only employ the very best raw materials in our manufacturing process. Indeed, as the original manufacturer of globally recognised ALCAN (now Capral), aluminium seating solutions, our product specifications always exceed standard requirements.
Unlike many 'like' products, BAB seating products are:
Covered by a 20-year Warranty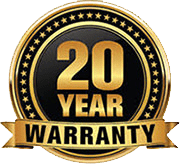 Covered by a Structural Certificate
(AS:1170.1)
Covered by a Cyclone Rating
(AS:1170.2-2011)
Across multiple industries and multiple countries, BAB Aluminium seating solutions have set the benchmark. Specification focused and technology driven – our products from grandstands to school seating, give certainty, confidence and comfort to our many satisfied clients.
"We are specification focused and technology driven."
Aluminium Spectator Seating Quotes
Contact today and we can provide an obligation free overview of your project as well as providing you the technical specifications of our relevant products to ensure we can meet your needs.
Alternatively, send us your project specifications and we can provide you and obligation free quote.