The BAB Aluminium Double Aluminium seat is the perfect choice for those situations where extra seating room is needed or where there isn't the space to install a full size platform. The double aluminium seat is the ideal choice for change rooms, sports locations, public transport stations and anywhere where extra seating and storage is needed.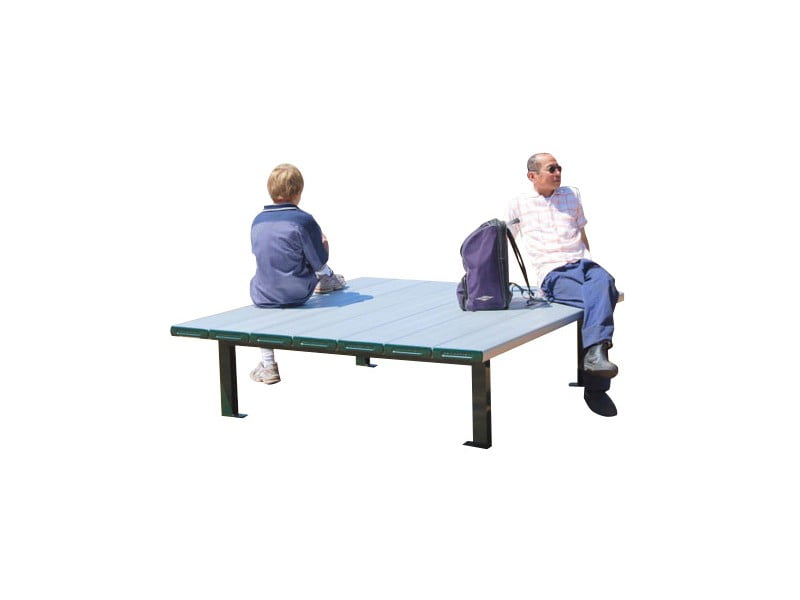 BAB Aluminium Table Settings are designed to join small groups of people together. Our Aluminium Table Settings are ideal for school class projects, playground lunches, outdoor passive area or a family BBQ lunch in the park.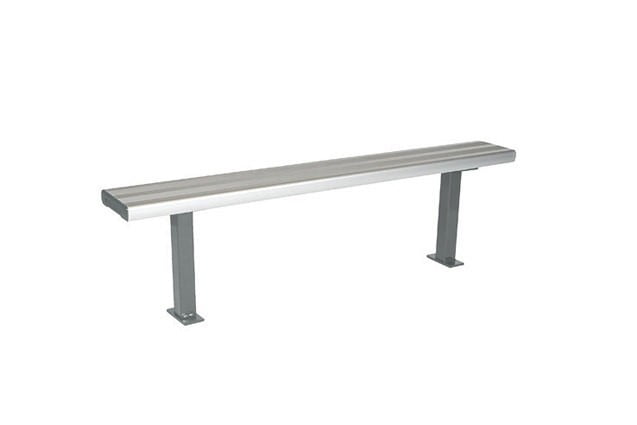 The S8000 series bench seats are the "Deluxe" cousins of our standard seating range. These seats have a higher quality finish with powdercoated legs and endcaps. The option of stunning (DecoWood™) wood grain planks makes this a very attractive but low maintenance seating solution
Providing schools across Australia with school outdoor seating for over 40 years.
We are a Specialist Aluminium Seating Manufacturer.
Our Aluminium seating benches are safe, long lasting, very strong easy cleaning.
Above ground aluminium bench seats.
Inground Aluminium bench seats.
Free standing stackable seats.
Portable bleachers.
Our aluminium seating is round edge finished and with protective end caps.
Under normal use our aluminium seating will not rust, stain, crack or splinter like timber seats and never needs paiting.
Seating can be custom made to suit unique situations or standard seating lengths.
Backrest seating also available if required.
Heavy duty aluminium.
Individal seating lengths or complete seating systems for your change rooms.