Aluminium Grandstands - Shellharbour Council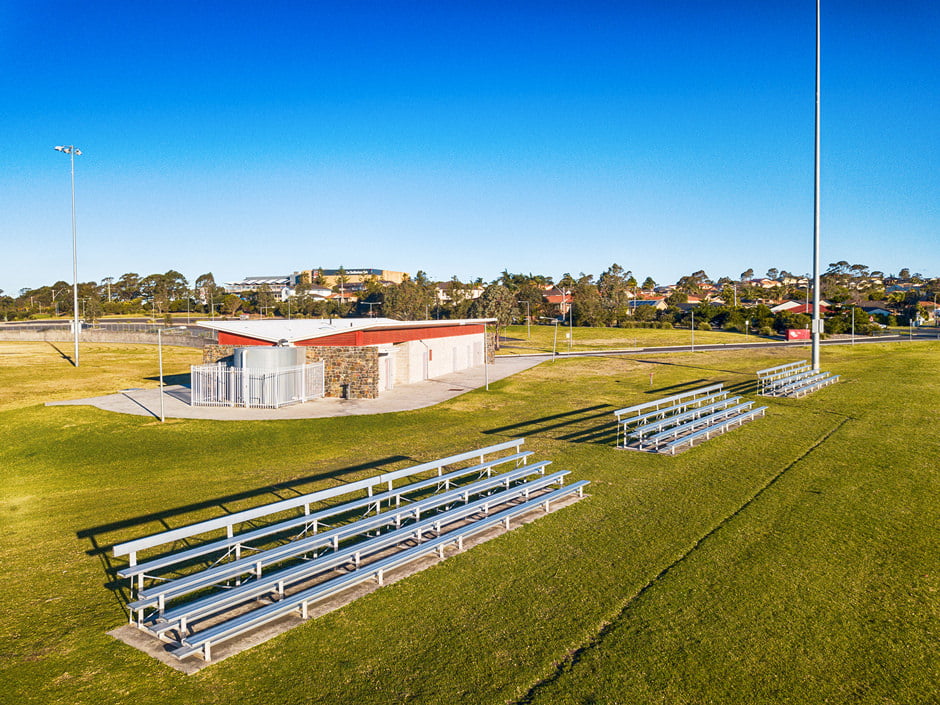 Client name: Shellharbour Council
Project name: Myimbarr Fields
Project location: Shellharbour, NSW
Location
The City of Shellharbour is a local government area in the Illawarra region of New South Wales. The City is located approximately 100 kilometres south of Sydney's CBD. A popular coastal location, it offers residents and visitors beautiful beaches and extensive sporting facilities. Myimbarr Fields is one such location, however, despite existing amenities, it was lacking substantial spectator seating.
Requirement
Given the ground size, there was a need for durable, stylish and low maintenance seating that could not only accommodate spectators in comfort and safety but offer an unobstructed view of any and all sporting events.
Solution
To meet these needs and in consultation with BAB Aluminium, GS 1 6m 4-tier aluminium grandstands were recommended. It was determined they could provide the necessary seating for spectators and the tiered nature of the stands would allow spectators to be comfortably seated and have an unobstructed view of events. As space was not an issue, it was determined to space them out to allow ease of movement in and around the stands.
Result
The new tiered grandstands offer new and substantial seated spectator viewing. Each bolted securely to a concrete foundation, they offer unobstructed viewing from every seat. Their 20-year structural warranty will also serve them well in their unprotected outdoor location.