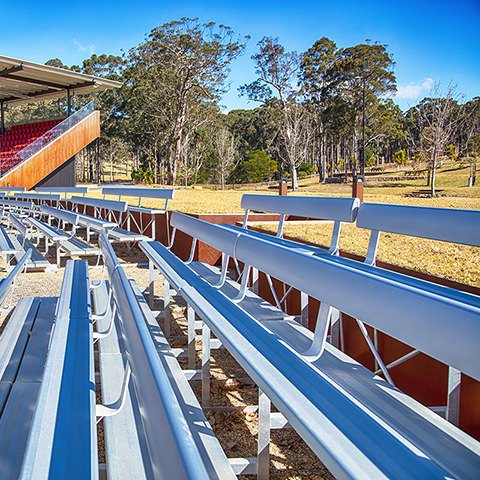 Grandstands Seating Collection
Building Blocks Bricks Collection
Shop by Aluminium Bench Seats Category
The BAB Aluminium grandstands installed between Fields 1 and 2 have been a great asset and are used all through the week by both members and visitors alike …I highly recommend BAB Aluminium.
The Aluminium Grandstands have been a very much used part of our facility. The lack of maintenance required on this 700 seat capacity Grandstand has made our job a lot easier. Well done BAB Aluminium.
Over the past 20 years BAB Aluminium has been our No 1 supplier of Aluminium Seating and Grandstands. The refurbishment of the seating in the Brother Henry Pavilion was received enthusiastically by all and the addition of the Portable Grandstands has meant we can comfortably sit a greater number of boys and spectators at our home games.