Proudly Supplying Schools Across Australia for over 40 years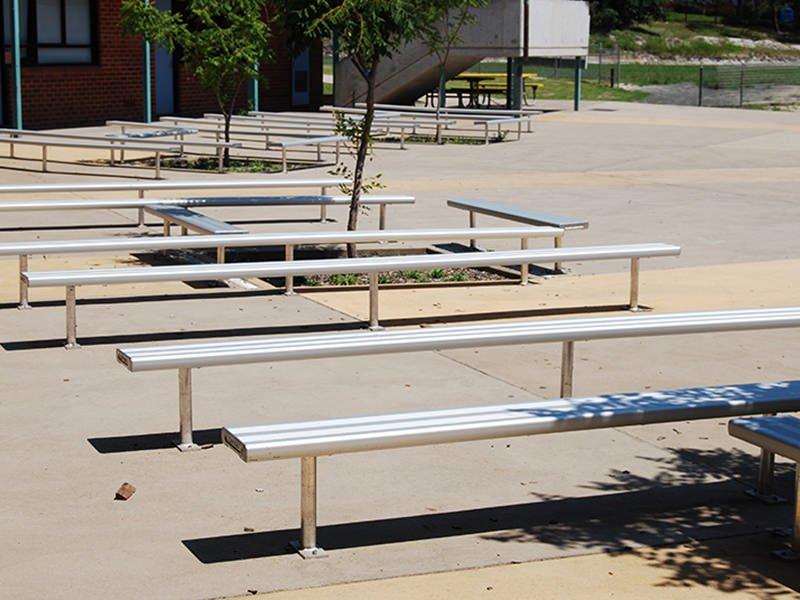 BAB Aluminium seating systems have been seen for decades across schools and parks throughout the Asia-Pacific region and today are a valued part of Outdoor furniture assets. Our Clients include schools around Australia such as St Joseph's College Sydney (Joeys), ACGS Brisbane (Churchie's), Brighton College Melbourne, Scotch Oakburn College Launceston amongst many others, BAB Aluminum seating is the yardstick for quality, affordable seating.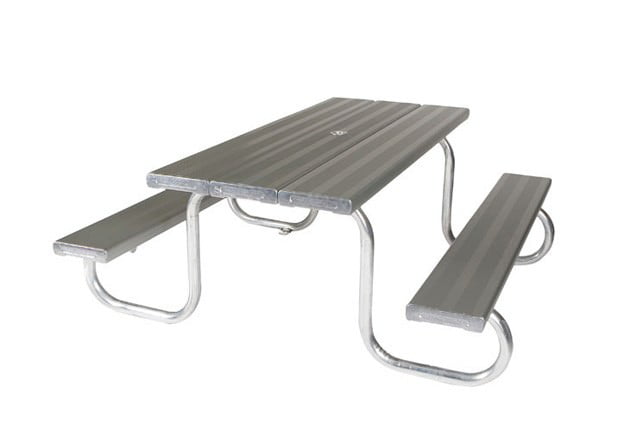 BAB Aluminium Table Settings are designed to join small groups of people together. Our Aluminium Table Settings are ideal for school class projects, playground lunches, outdoor passive area or a family BBQ lunch in the park.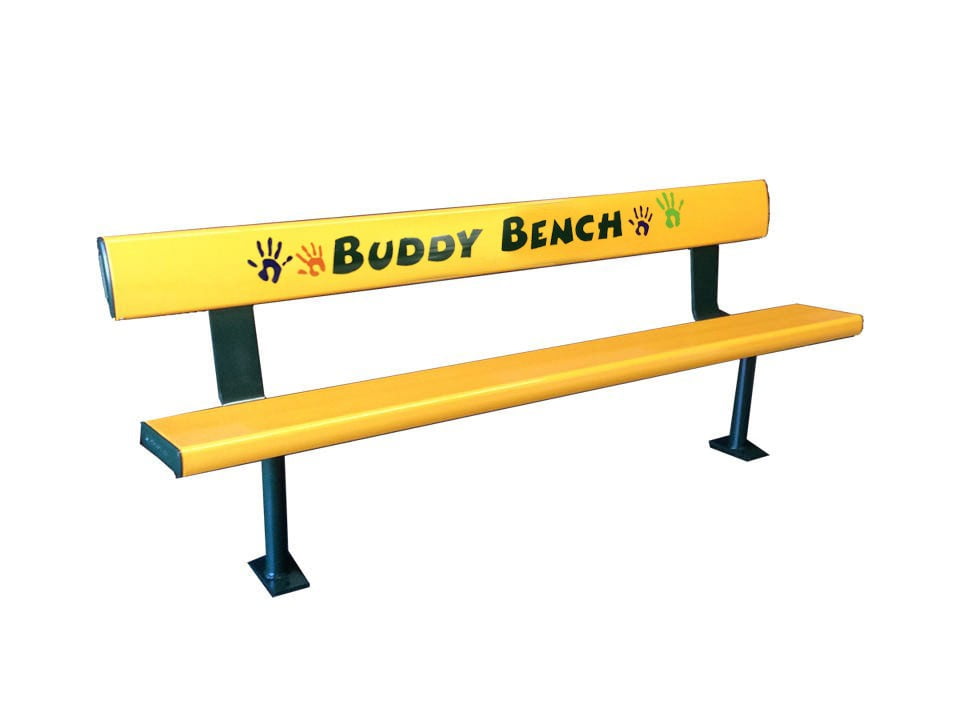 When children feel lonely.
If School Children are by themselves they simply walk over to the BAB Buddy Bench and take a seat. A designated student will then take the appropriate action to engage with the child on the Buddy Bench and commence a conversation and remove the isolation that child has.
Strong aluminium seats that are very light and perfect for your temporary seating both indoor and outdoors. Very versatile for lots of situations and easily stackable and easy to move and store.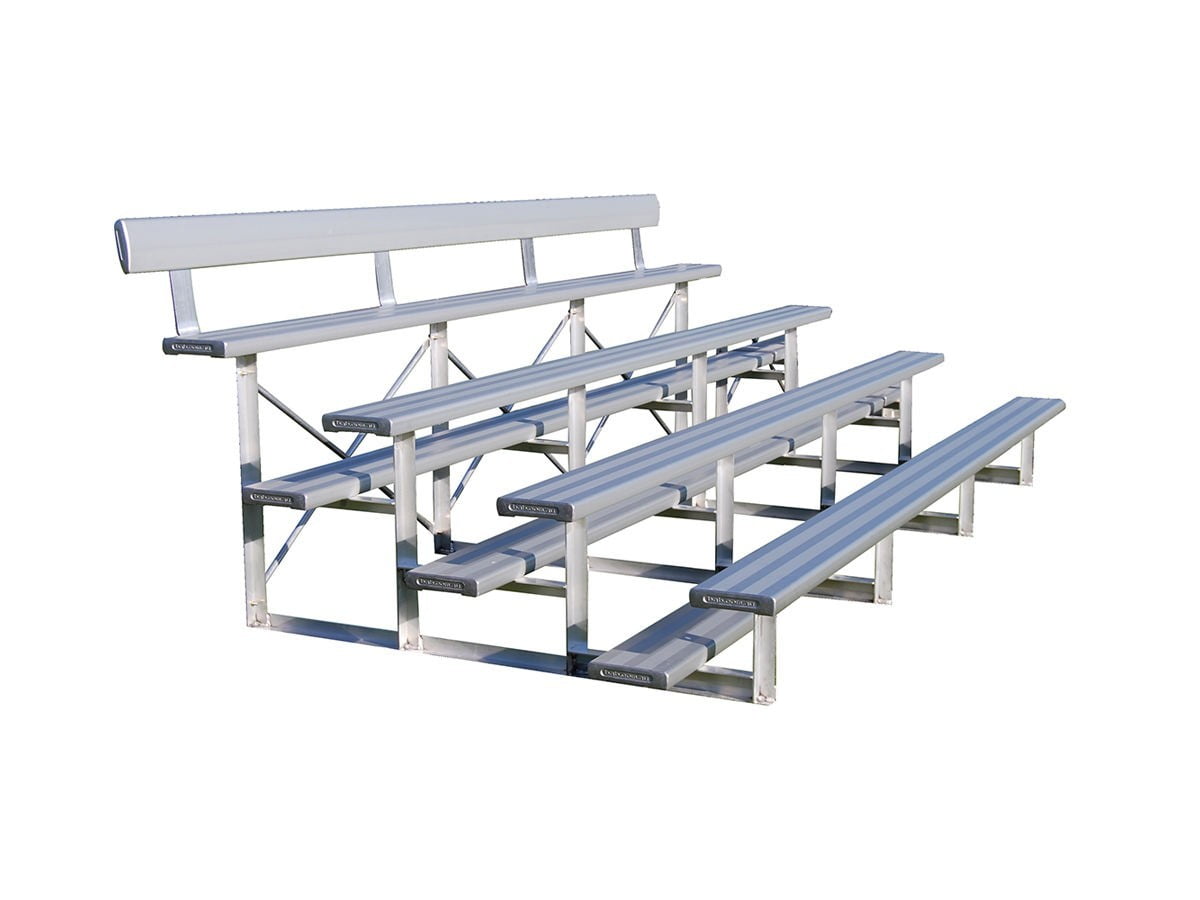 Strong aluminium construction for your mini grandstand needs. Perfectly safe, lightweight, can be moved, can be above ground bolted.
Providing schools across Australia with school outdoor seating for over 40 years.
We are a Specialist Aluminium Seating Manufacturer.
Our Aluminium seating benches are safe, long lasting, very strong easy cleaning.
Above ground aluminium bench seats.
Inground Aluminium bench seats.
Free standing stackable seats.
Portable bleachers.
Some of our clients across Australia
NSW
Joeys College Sydney
VIC
Brighton College Melbourne
QLD
Churchies College
SA
WA
Ocean Reef High
ACT
TAS
Our School seating is perfect in high use environments.
Our outdoor school seating is long lasting, vandal proof, easy to clean and durable.
Our aluminium seating is round edge finished and with protective end caps.
Under normal school use our aluminium seating will not rust, stain, crack or splinter like timber seats and never needs painting.
Provides the school playground with a clean finished look.
Great for the kids to sit on. Comfortable and safe.
Seating can be custom made to suit unique situations or standard seating lengths.
Backrest seating also available if required.
Heavy duty aluminium.
Individual seating lengths or complete seating systems for your school.
Hi Brian,
Just a quick note to say that the table setting has arrived in WA and we are very impressed with the workmanship of the ally setting, it is exactly what we were after, it has been set up at a favorite spot on the lawn at our farm. Thank you once again it is great.
Hope you have a great Christmas and New Year and all the best for 2014.
We are committed to serving our school clients arcoss the country and value the long-term customers relationships we have and welcome new relationships.
All orders are picked, packed and shipped from our Factory in Sydney and contain full tech data specifications for ease of installation at your school.