Aluminium Grandstands - Hawesbury Showground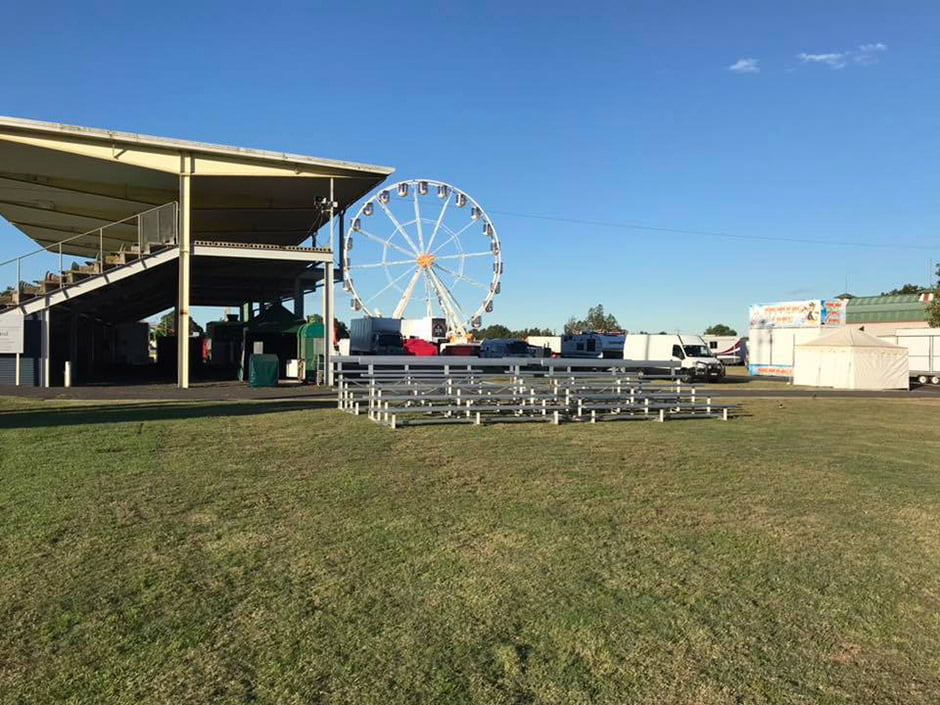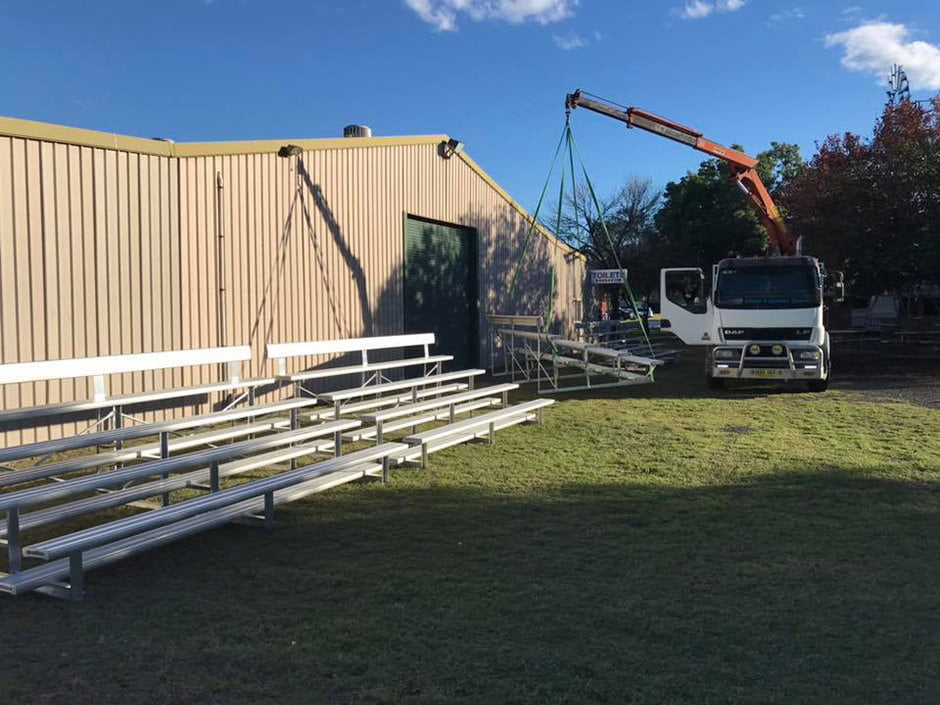 Client name: Hawkesbury Showground
Project name: GS1 aluminium grandstand seating
Project location: Clarendon, New South Wales
Location
Home to Hawkesbury Racecourse and the Hawkesbury Show Ground, Clarendon is a suburb of the Windsor (north western) region of Sydney. The Hawkesbury Showgrounds themselves are a premier showground and event facility that caters to large scale shows, trade shows, exhibitions, events and expos. To manage the increasing number of spectators at its events, it needed to upgrade its seating capacity.
Requirement
While there is a major grandstand onsite, there was still a shortfall in quality spectator seating. As important, the additional seating needed to be tiered so all spectators – regardless of the event, had unobscured viewing. Being outdoor, the new seating also had to be able to manage the elements, be low maintenance, easy to clean and handle the consistent crowd traffic.
Solution
In consultation with BAB Aluminium, Hawkesbury Showground opted for GS 1 4m 4-tier aluminium grandstands. With footrests fitted (so feet are not placed on the seating in front), the grandstand offers unobstructed viewing for all spectators. They are also (relatively) lightweight so can be moved to differing areas to meet the seating demand.
Result
Overall, the seating solution provided the capacity and flexibility needed and given their stylish looks, durability and standard 20-year structural warranty, they will serve the Hawkesbury Showground for many years to come.