School Tables and Grandstands - Mulwaree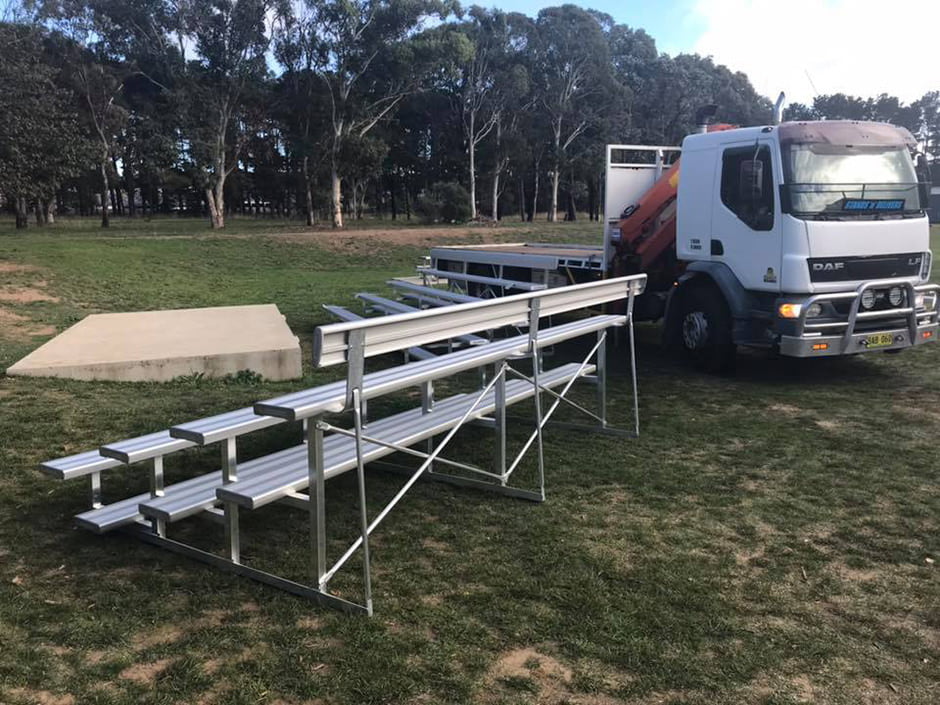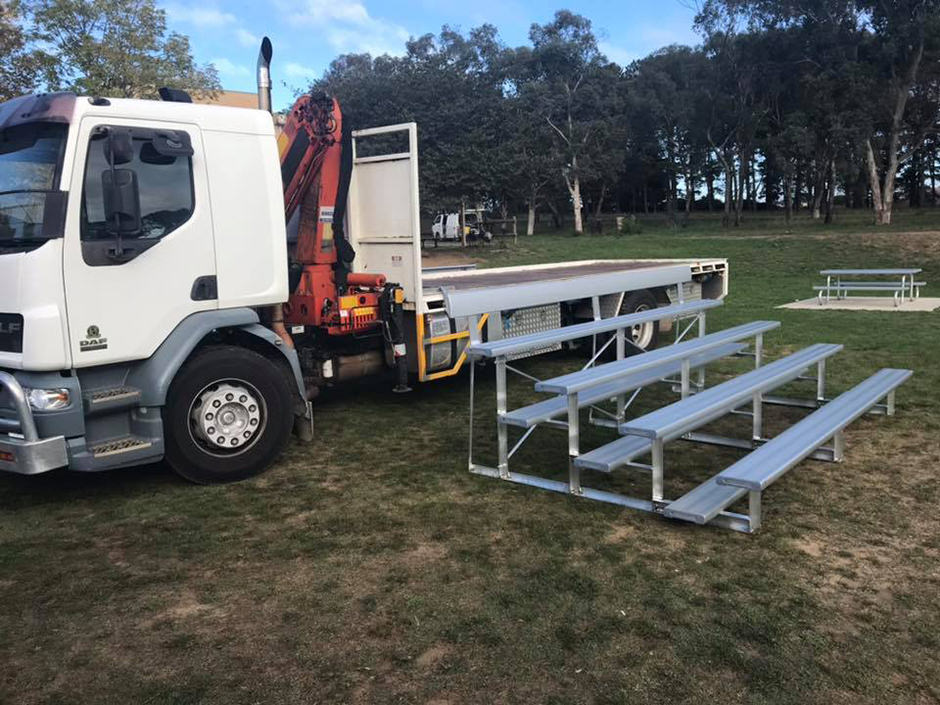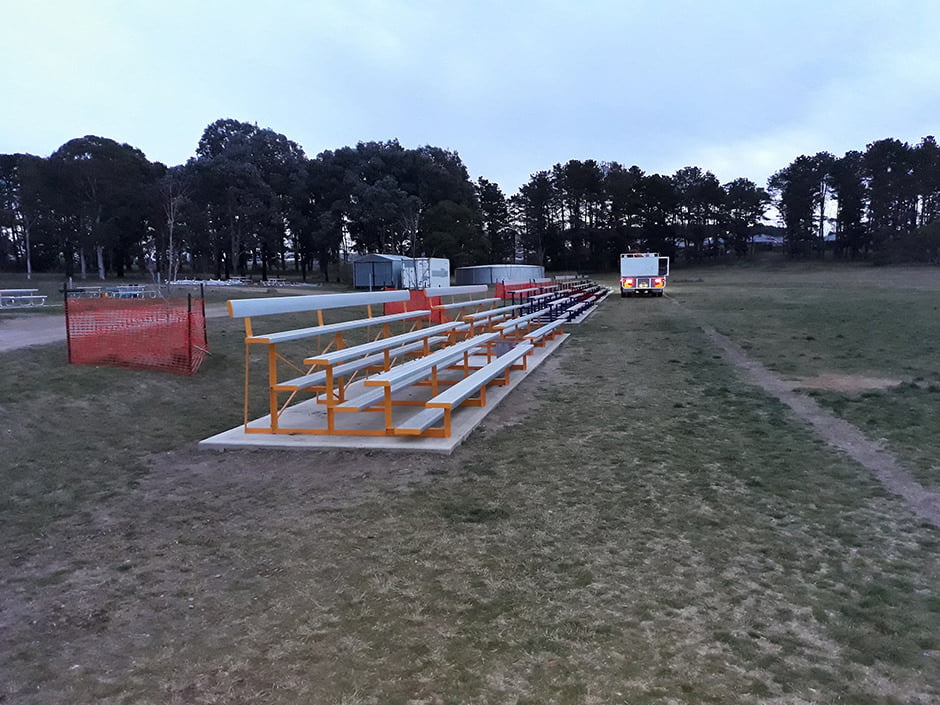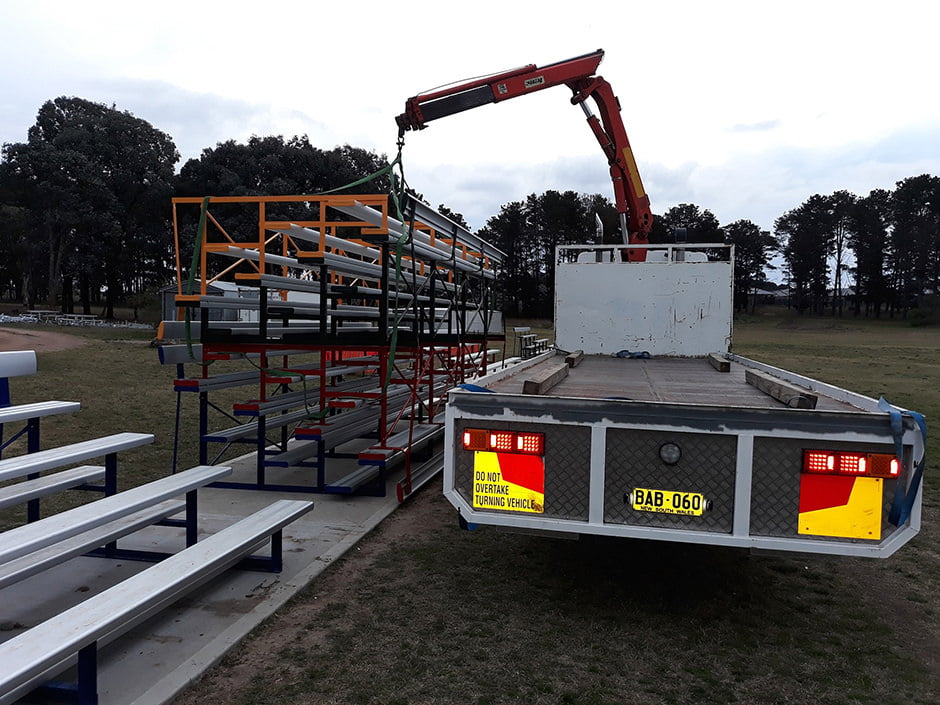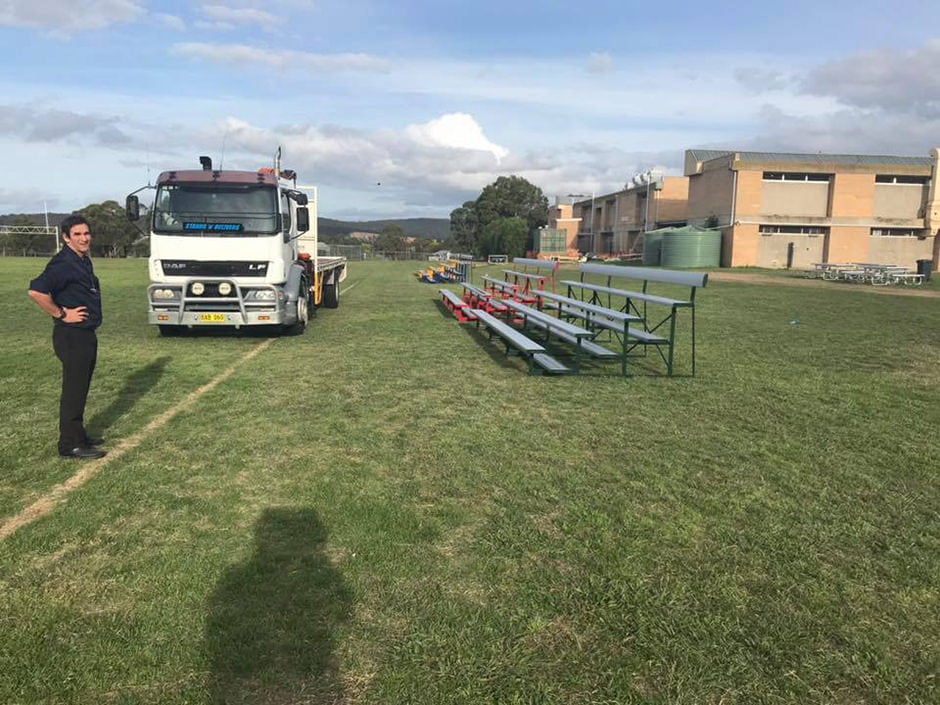 Client name: Mulwaree High School
Project name: Outdoor School Seating and Grandstands
Project location: Goulburn, New South Wales
Location
Mulwaree is part of the Goulburn Council area located in the Southern Tablelands region of New South Wales. Then Mulwaree High School is the largest school in the Goulburn region. Given its size and student numbers, outdoor seating to meet student needs was a priority.
Requirement
The school required outdoor seating and table options that gave students an out of class space to sit, meet and eat. The existing timber tables and benches had become old, weathered and non-functional so new highly durable, low maintenance, yet comfortable seating and tables were required.
Solution
In consultation with BAB Aluminium, the school chose 2 x GS1-3m4t and 1 x GS1-5m4t stands for the Amphitheatre Area. The main Sports Oval was treated with 8 x GS1-6m4t stands powder coated in their 4 'House Colours'. The playgrounds were updated with a mix of T2000L tables and seats both with and without backrests to add to the existing T1000 tables. All the stands and tables were delivered assembled and given their lightweight aluminium construction, could be easily moved in and out of required locations. The tables featured wide seats for sitting and 4-panel tabletops give plenty of room for books, laptops and lunches.
Result
Now located around the school, the table settings provide enough seating for student needs. Sturdy, good looking and low maintenance, they provide the prefect solution to Mulwaree High School's seating needs.Outdoor School Seating and Grandstands