School Outdoor Bench Seating Jamberoo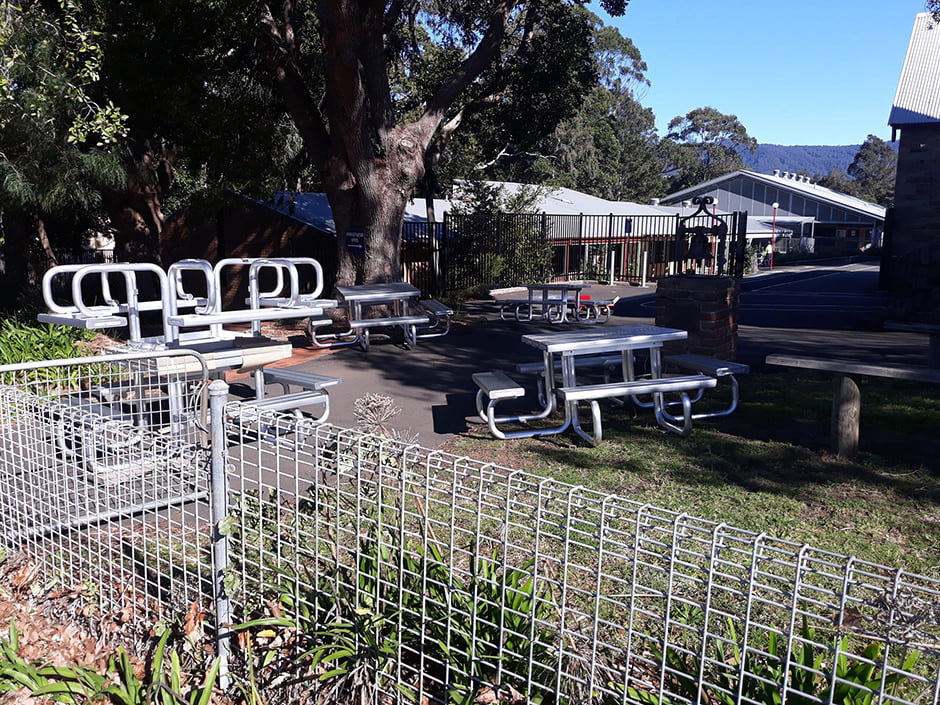 Client name: Jamberoo Public School
Project name: T2000 aluminium table settings
Project location: Jamberoo, New South Wales
Location
Jamberoo is 11 km inland from Kiama on the South Coast of New South Wales and part of the Municipality of Kiama. Jamberoo Public School required additional outdoor seating capacity to meet the increasing demand for students to have adequate outdoor seating.
Requirement
The school required outdoor seating and table options that wouldn't take up space – as available space was limited – but still provide enough capacity for the students at recess times. The seating and tables also needed to be hard wearing, low maintenance and easy to clean. As important, they need to be able to withstand the daily punishment the students would subject them too.
Solution
With BAB Aluminium, the school chose space efficient T2000 aluminium table settings. The tables were shipped assembled and given their lightweight aluminium construction, could be easily moved in and out of required locations. The tables featured wide seats for sitting and 4-panel tabletops give plenty of room for books, laptops and lunches.
Result
Now located around the school, the table settings provide the seating capacity needed. They also meet the school's low maintenance requirements and with their 20-year structural warranty, will provide good looking, safe and sturdy seating for many years to come.