Outdoor School Lunch Tables - Albion Park High School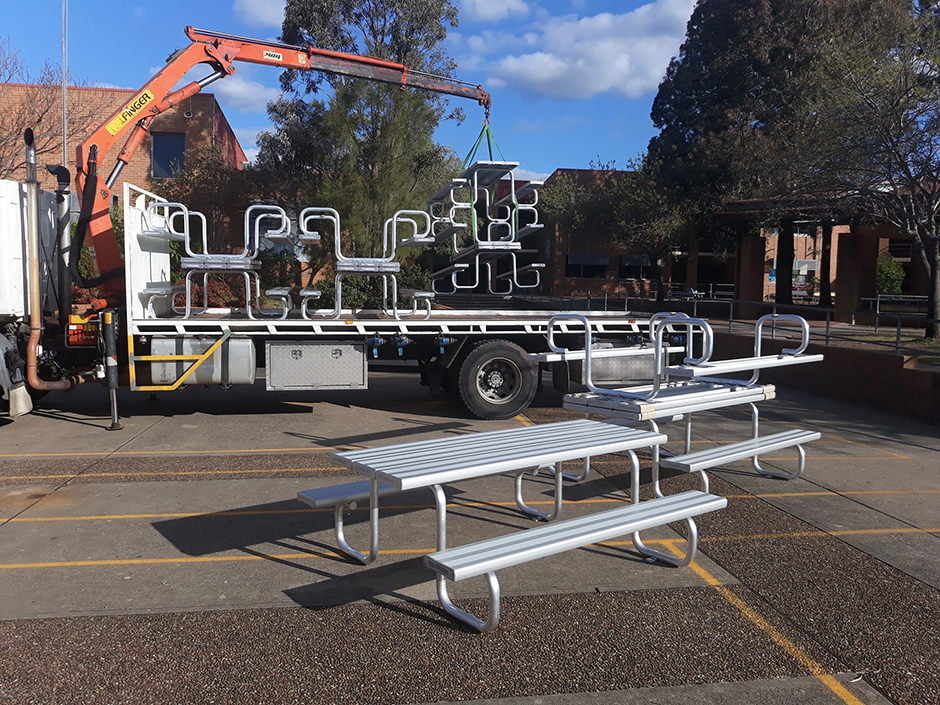 Client name: Albion Park High School
Project name: T1000 aluminium table settings
Project location: Albion Park, New South Wales
Location
Albion Park is situated in the Macquarie Valley in the City of Shellharbour. It is one of the three local government areas that comprise the Wollongong Metropolitan Area in New South Wales. Albion Park High School were keen to improve student facilities so were seeking to upgrade and extend their outdoor seating.
Requirement
Table seating was required to ensure students had adequate places to sit, eat and meet when out of class. The seating needed to be sturdy, attractive and structurally sound to manage the rough and tumble of the school yard.
Solution
With BAB Aluminium, Albion Park High School chose T1000 table settings. The tables were shipped assembled and were placed in situ and bolted to the ground for added stability. Wide seats for sitting and 3-panel tabletops provided plenty of room for books, laptops and lunches.
Result
Now installed across the school, the aluminium table settings not only look stylish, but provide the seating capacity needed for the students. In addition, they are easy clean, low maintenance and with a 20-year structural warranty, will handle all the students can throw at them!