Aluminium Table Settings - Holy Cross College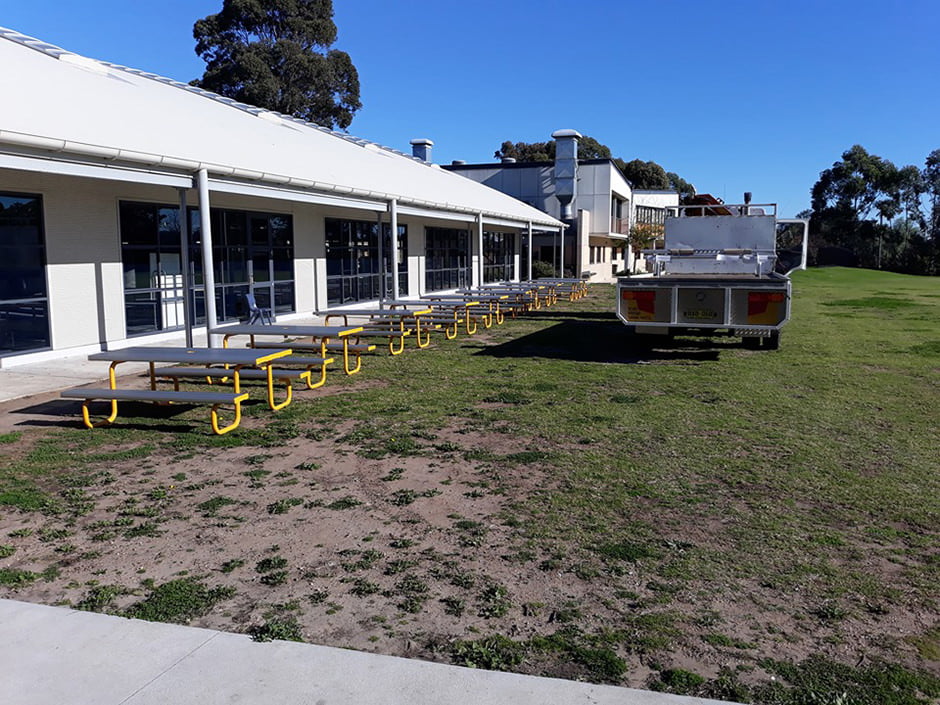 Client name: Holy Cross College Sydney
Project name: 2-bench aluminium table settings
Project location: Ryde, New South Wales
Location
Holy Cross College is located in the Sydney suburb of Ryde – 5 minutes from Gladesville and 15 minutes from the Sydney CBD. With a proud rugby league history, the college needed outdoor seating and tables that could manage the rough and tumble of the upcoming NRL stars!
Requirement
Lacking adequate outdoor seating, the college required seating capacity in various locations around the campus to give students space to sit, meet and eat. They also required centre holes for umbrellas so the students could use the tables in hot or inclement weather.
Solution
In consultation with BAB Aluminium, the college chose 12 x T1000's with distinctive yellow tables ends, bench legs and table supports. Positioned around the school, they also came with centre holes for umbrellas.
Result
In constant use, the striking table settings provide seating capacity for the boys and are sturdy enough to handle the punishment they are dealt on a daily basis! Low maintenance and with a 20-year structural warranty, we believe the college made the right choice in table setting selection!