Buddy Benches Australia - Buddy Bench ACT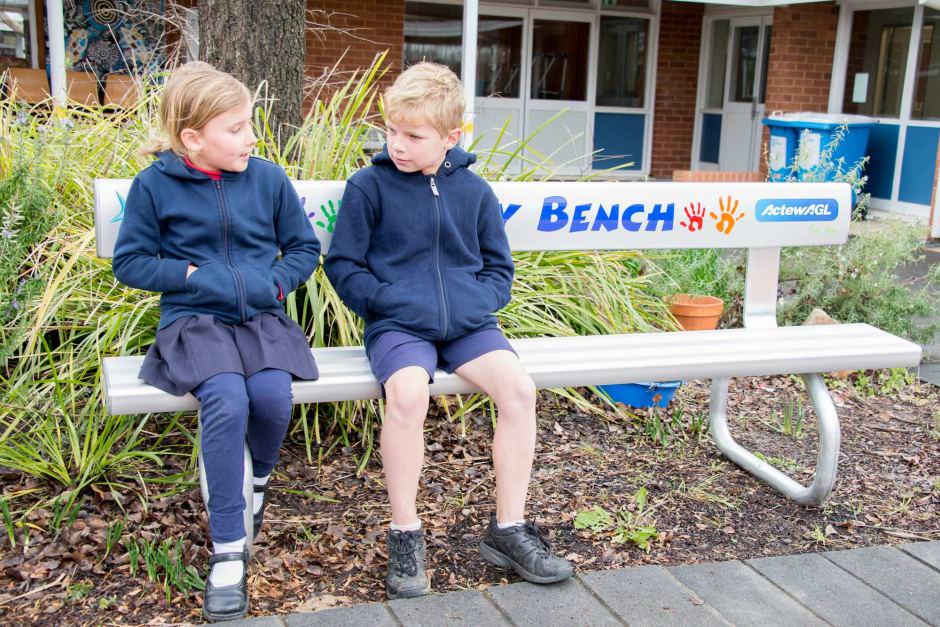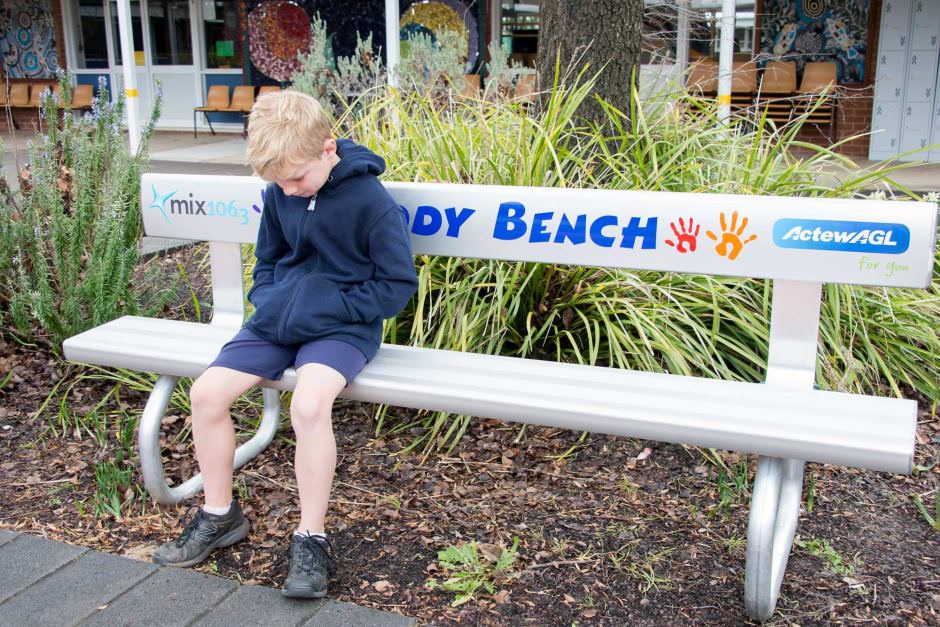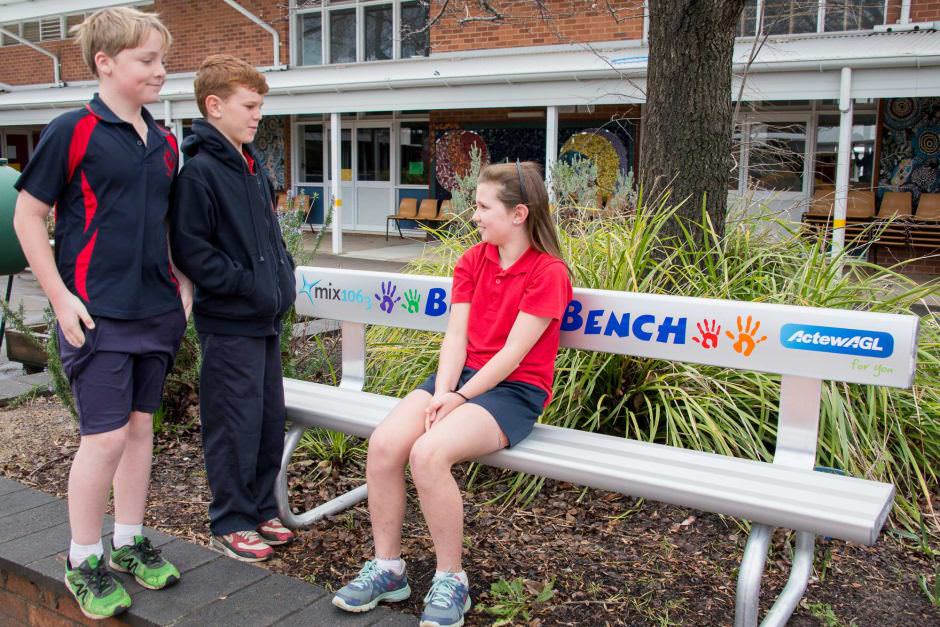 Client name: Curtin Primary School (in conjunction with radio station Mix 106.3 and ActewAGL)
Project name: Buddy Bench
Project Location: Curtin Primary School, ACT
Location
Located in Canberra – Australian Capital Territory (ACT), Curtin a is part of the Woden Valley district. The Curtin Primary School was selected as the first Canberra school to install a Buddy Bench.
Requirement
In conjunction with partners' Mix 106.3 and gas and electricity provider ActewAGL, Curtin Primary School had a buddy bench donated to the school.
The Buddy Bench gives students a neutral place where conflict can be resolved or where a student simply wants to sit quietly.
Solution
Becoming increasingly popular at schools, Buddy Bench Australia (a part of BAB Aluminium) was approached by Mix 106.3 to provide a Buddy Bench with the required specifications
Result
The Buddy Bench is now located in a prominent playground location. Now in active use, it is helping and indeed, providing support for many school children and has secured positive feedback from school staff and parents.
As noted by Principal Kerri Clark:
"The Buddy Bench is a valuable teaching tool that complements the school's social and emotional learning in the classroom."
As with all BAB Aluminium seating products, the Buddy Bench is highly durable, low maintenance, easy to clean and with a standard 20-year structural warranty, will ensure a long and very functional life.