Aluminium Tables - Trinity College Regents Park Campus NSW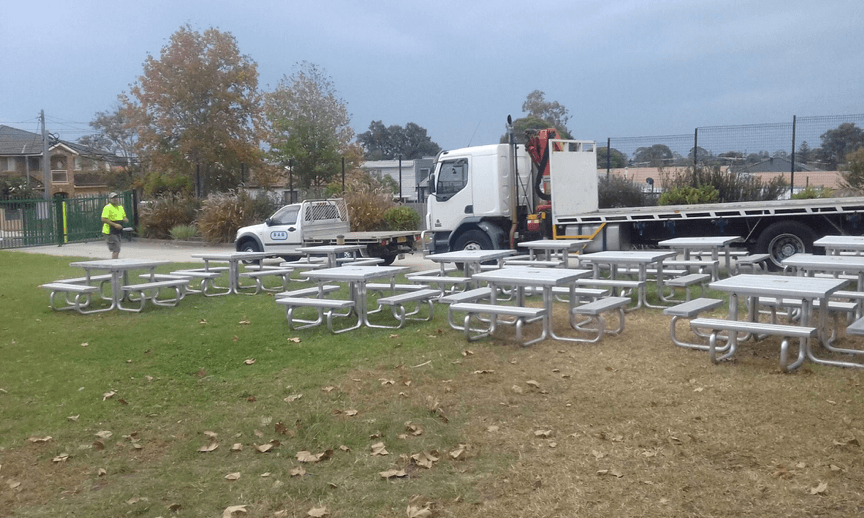 Client name: Trinity Catholic College
Project name: Regents Park Campus T2000
Project location: Regents Park, NSW
Location
Trinity Catholic College is located in Regents Park and 30 minutes from the Sydney CBD. Growing in student size, additional outdoor seating capacity was required to accommodate the students during out of class times.
Requirement
In discussion with BAB Aluminium, Trinity selected multiple T2000. Given the typically rough treatment they would be subjected to, it was essential they were of the highest quality, rugged in design and able to withstand constant use and outdoor elements. As an additional requirement, they required holes located in the centre of the table so umbrellas could be used on hot or inclement weather days.
Solution
Fourteen T2000 table settings from BAB Aluminium were supplied . Manufactured with required centre umbrella holes, the tables were shipped ready erected to the school and placed directly in situ.
Result
Used daily, the tables are low maintenance, easy to clean and easily manage the rough and tumble of daily school life. Being outdoor, they also manage the elements and with a 20-year structural warranty, will serve the school and students for many years to come.