Locomotive Depot Heritage Museum - Valley Heights NSW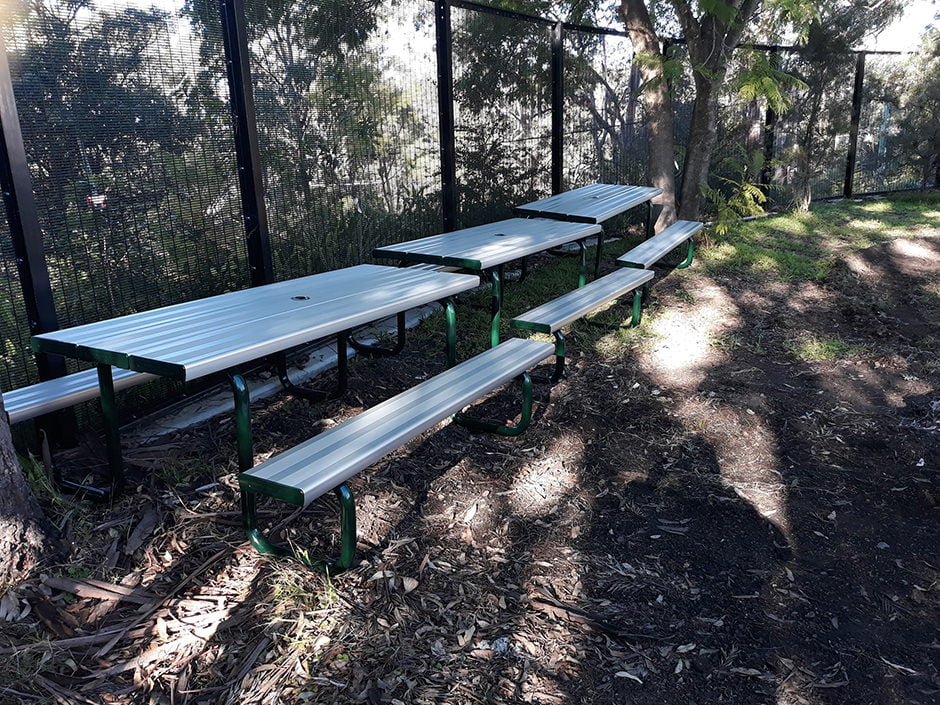 Client name: Locomotive Depot Heritage Museum
Project name: 2-bench aluminium table settings
Project location: Valley Heights, New South Wales
Location
Valley Heights is a small town and part of the City of Blue Mountains in New South Wales. It is 70 km from Sydney's CBD and located near the town of Springwood. Home to the Locomotive Depot Heritage Museum – a popular location for tourists wanting to learn about the history of train travel over the Blue Mountains – it required additional outdoor seating for its visitors.
Requirement
A poplar tourist destination, visitors often bring morning, lunch or afternoon tea. The museum needed to increase table settings to accommodate for these groups. In addition, they required table settings that could accommodate an umbrella for hot or inclement weather.
Solution
With BAB Aluminium, Locomotive Depot Heritage Museum chose T1000 table settings. With distinctive green legs, they blended with the bush surrounds and had centre holes to cater to umbrellas. Located around the venue, they would provide the respite tired tourists need!
Result
Overall, the seating solution provided the capacity and flexibility needed and given their subtle colouring, blend into the existing environment well. Located outside, they are low maintenance, easy to clean and provide the durability needed for daily use. With a standard 20-year structural warranty, they will serve the Locomotive Depot Heritage Museum for many years to come.