Aluminium Table Settings - Liverpool Football Sydney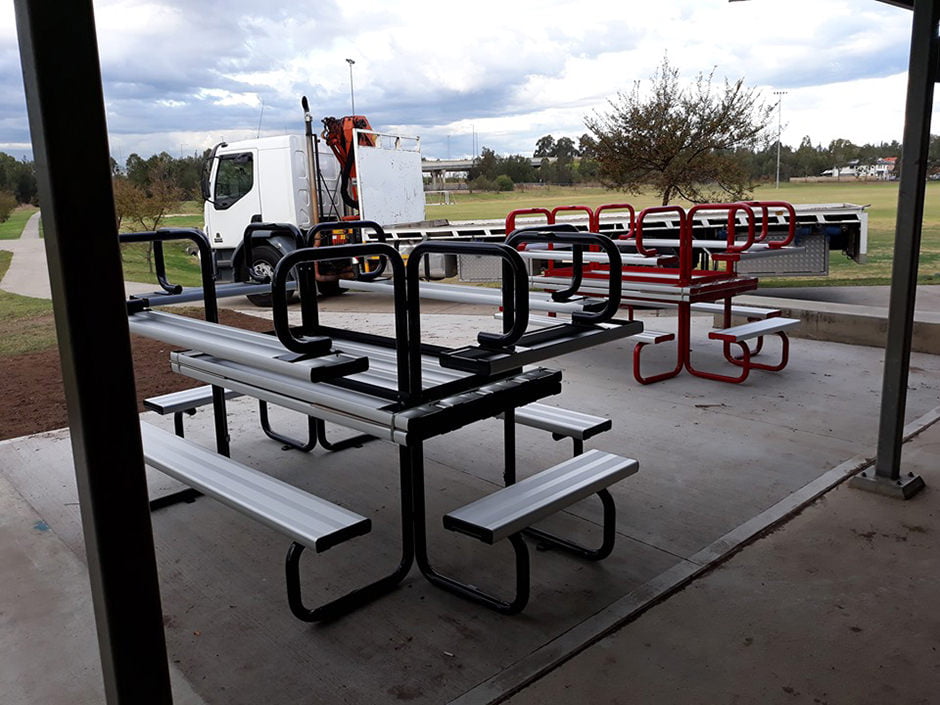 Client name: City of Liverpool Football Club
Project name: Two bench aluminium table settings
Project location: Liverpool City, New South Wales
Location
Located in Liverpool a south western city of Sydney New South Wales (NSW), Liverpool City Football Club is a park for soccer competitions.
Requirement
In discussion with BAB Aluminium, Liverpool City FC needed solution to more seating for their cafeteria area for game days. Typically, there areas are subjected to high traffic on game day with food and beverage spills and children in the area hence it was essential they were of the highest quality, rugged in design and able to withstand constant use and outdoor elements and be easy to clean.
Solution
BAB Aluminium T2000L table settings. BAB Aluminium Table Settings are designed to join groups of people together in outdoor areas.
Result
Used weekly, BAB T2000 table settings are low maintenance, easy to clean and easily manage the traffic flows of outdoor eating areas. Being outdoor, they also manage the elements and with a 20-year structural warranty, will serve the local community for many years to come.