Aluminium Grandstands - Penrith Council Grandstands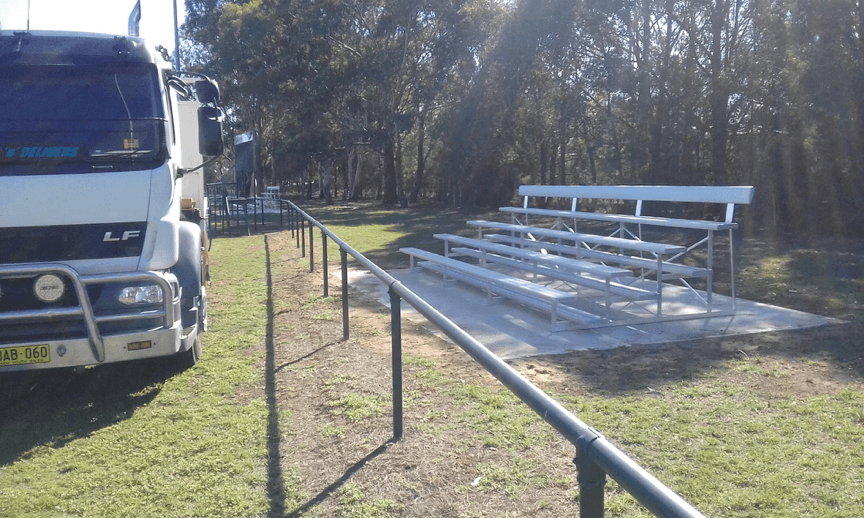 Client name: Penrith City Council
Project name: Ridge Park – Oxley Park
Project location: Penrith, NSW
Location
Located at the foot of the Blue Mountains in NSW, Penrith is situated on the Nepean River, at the base of the Blue Mountains and is an hour west of Sydney's CBD.
Requirement
Penrith Council required the supply and installation of a small grandstand. The grandstand needed to be durable and offer spectators and unobstructed view of the field.
Solution
With BAB Aluminium, Penrith Council selected a GS 1 6m 4-tier grandstand. Securely mounted on a concrete pad, the grandstand offered safe seating with an unobstructed view for spectators.
Result
Pre-assembled, the grandstand was shipped and located directly on site. Low maintenance and easy to clean, the grandstand also enjoys a 20-year structural warranty, ensuring many hassle-free years for Penrith Council and a great long-term seating option for spectators.